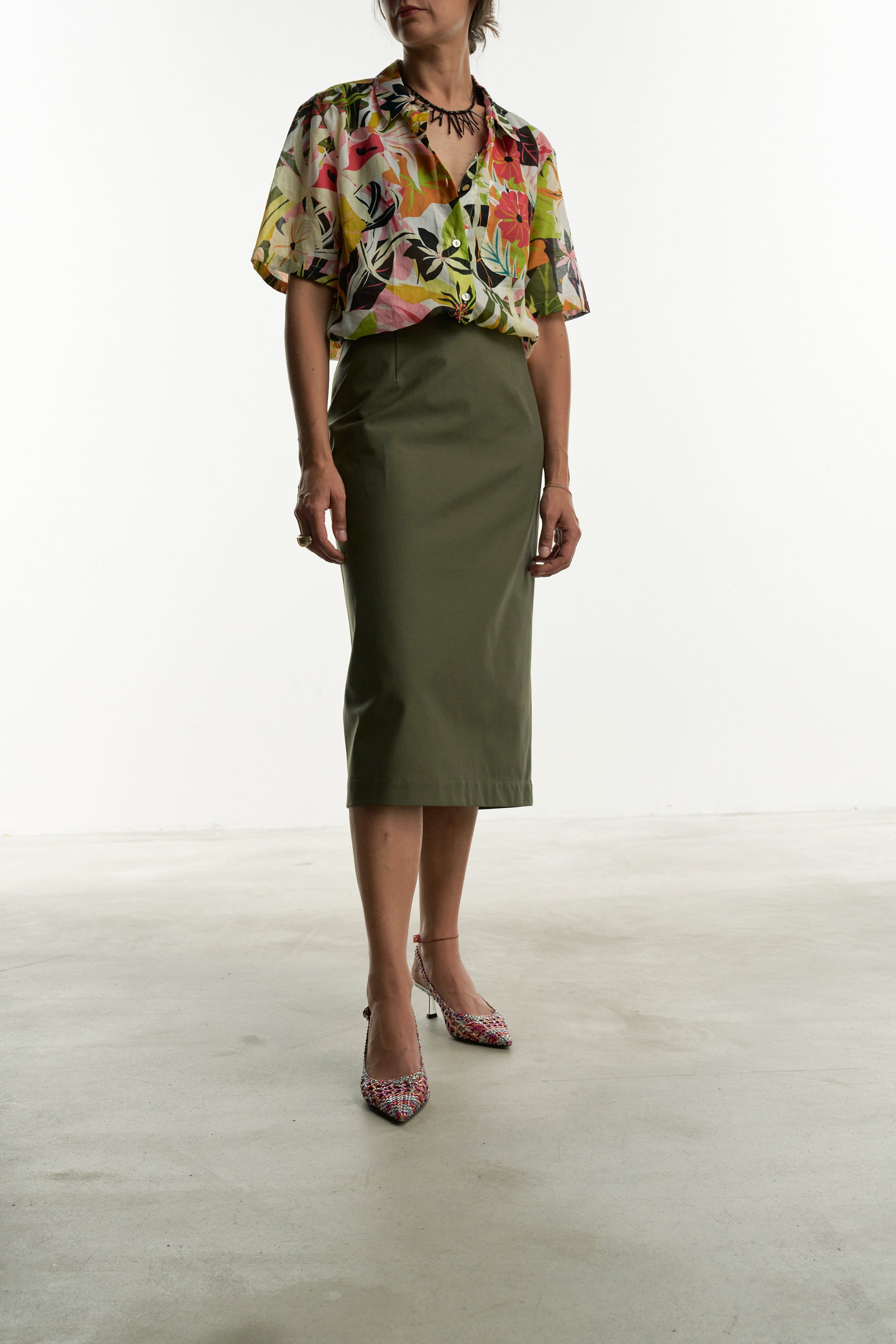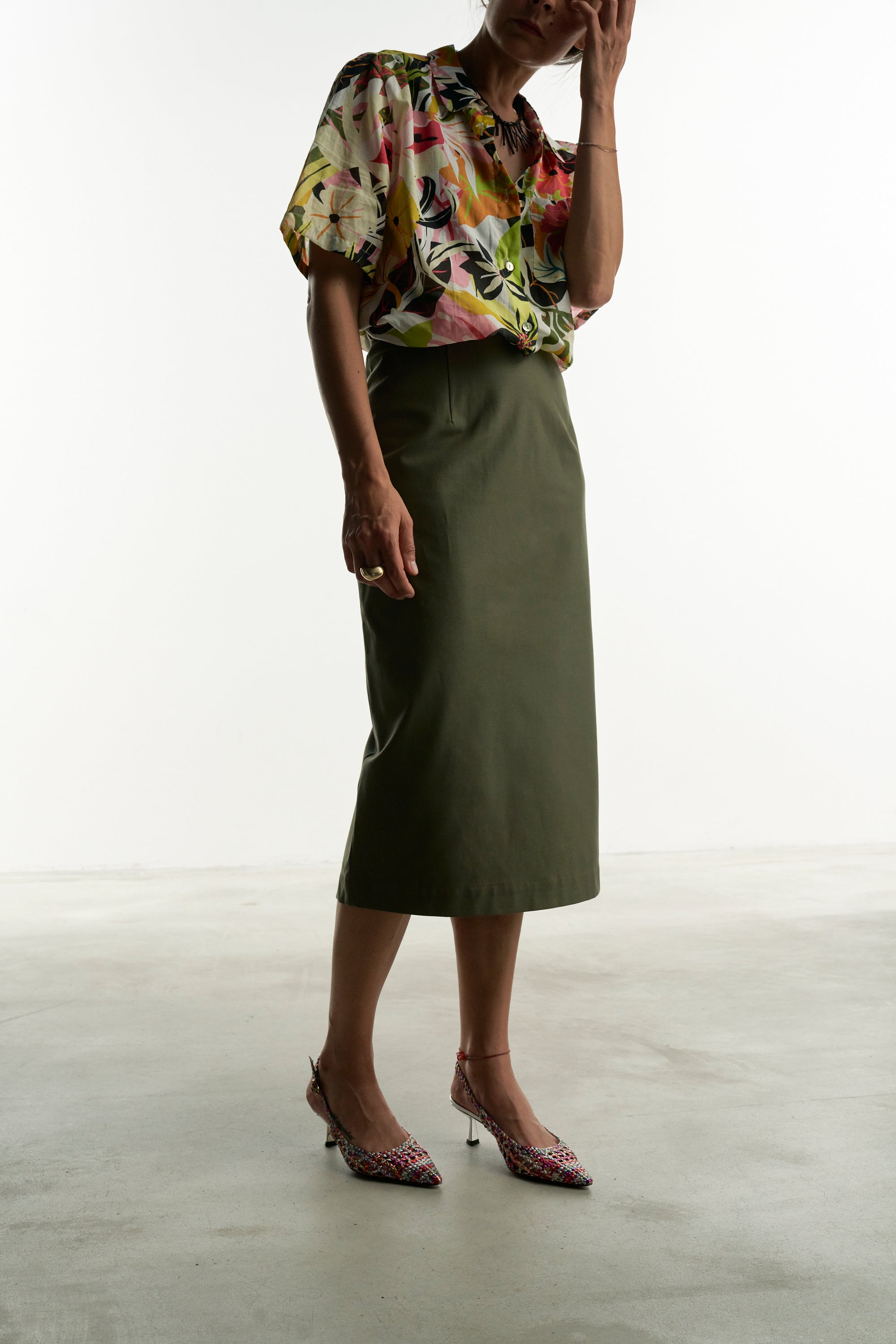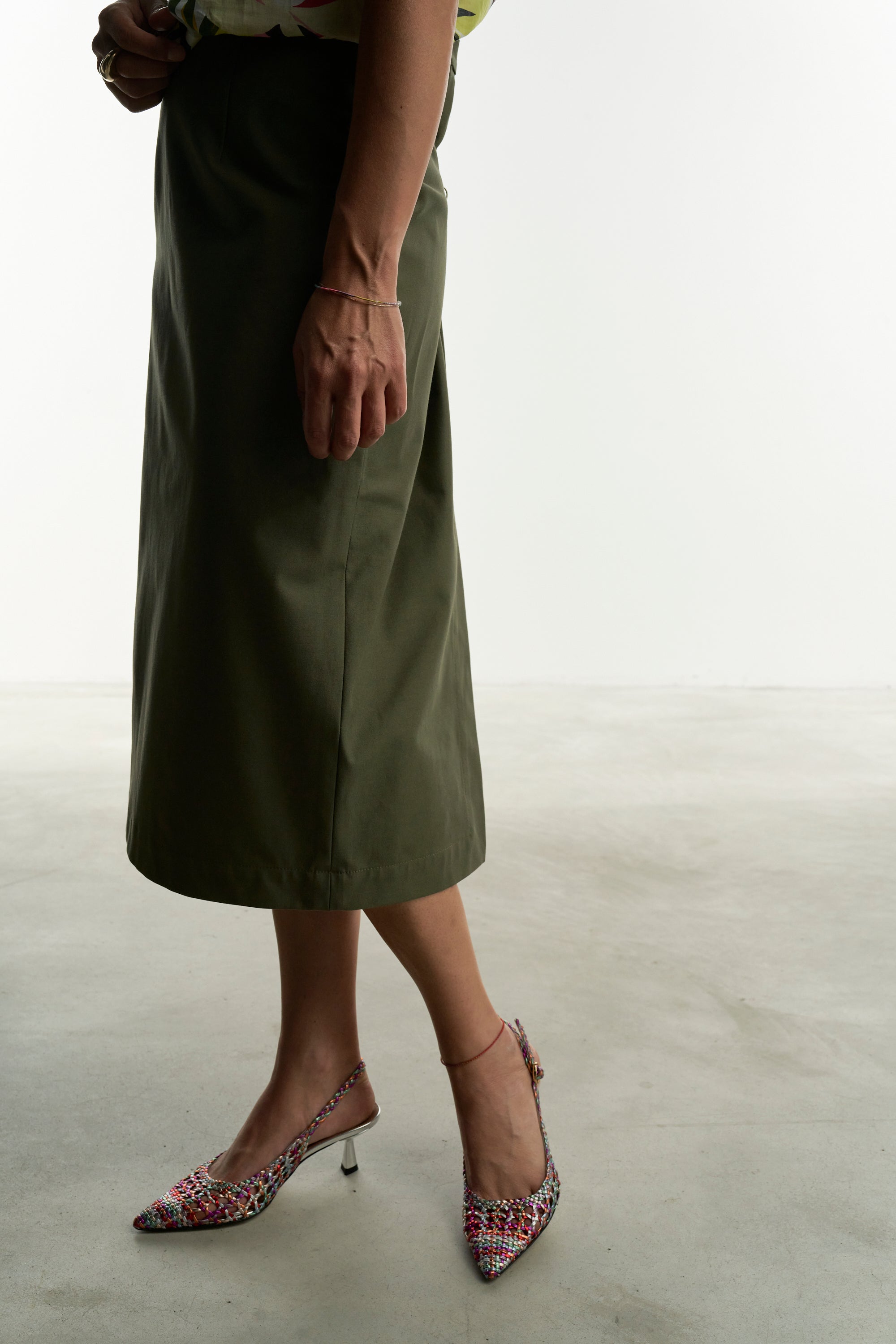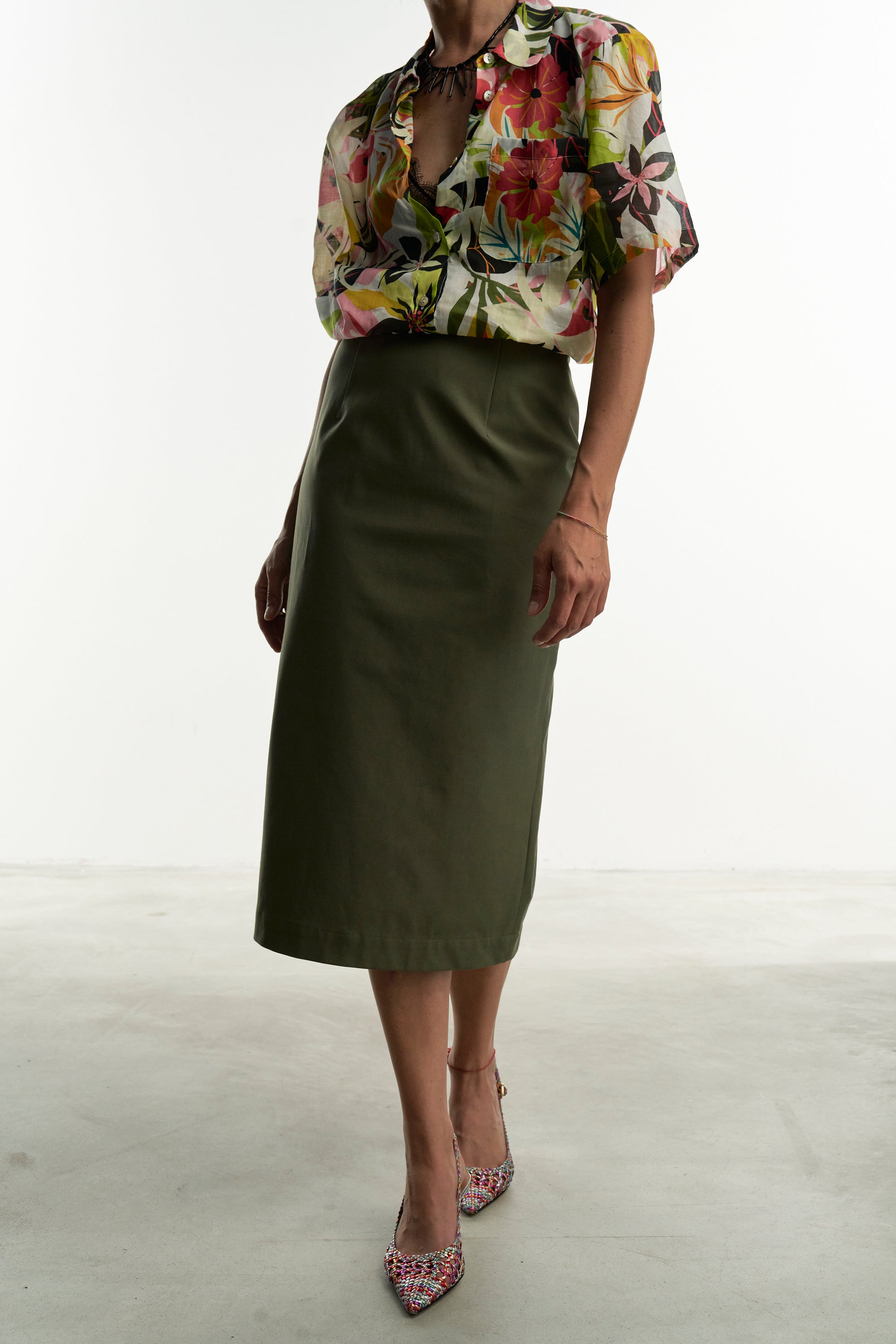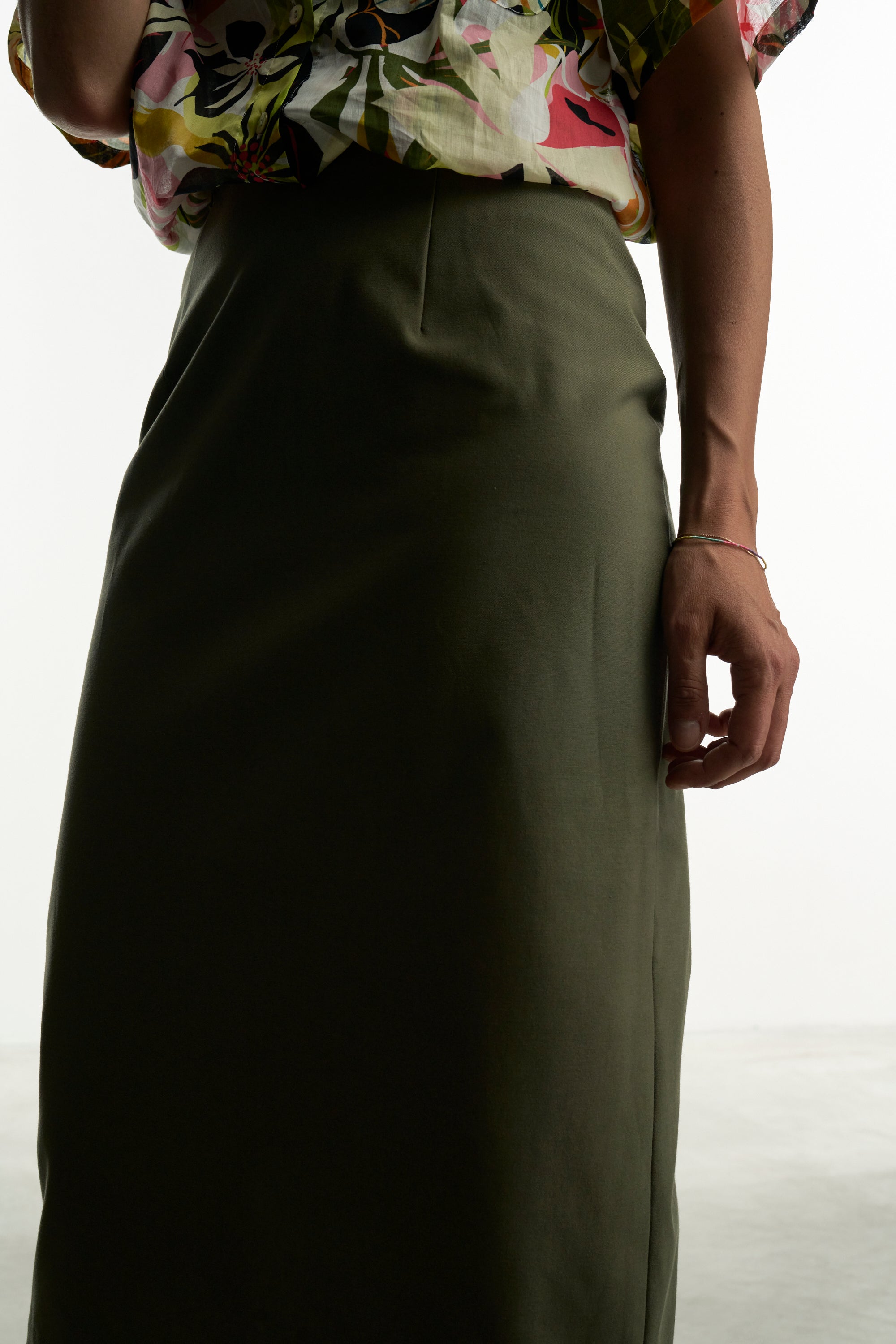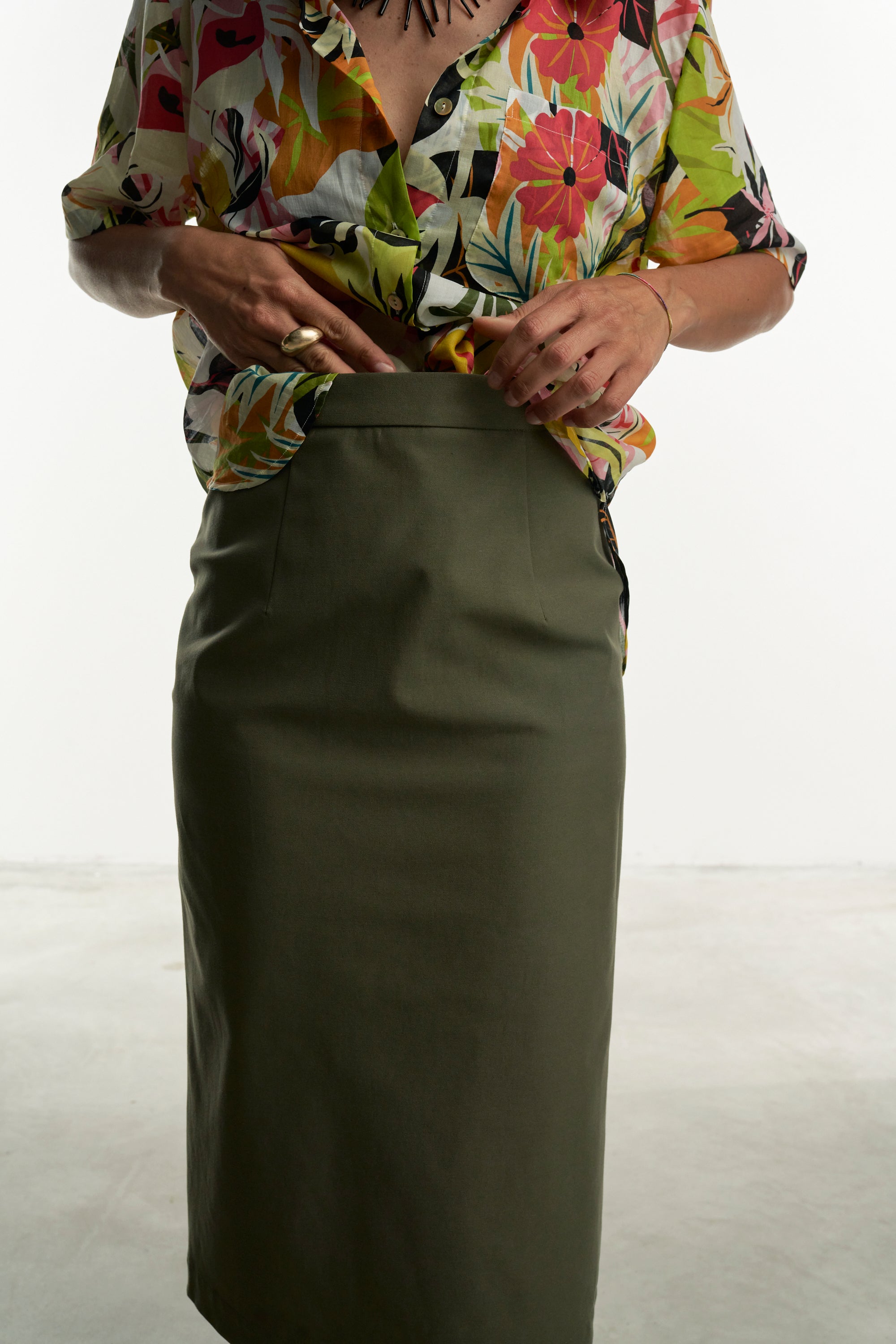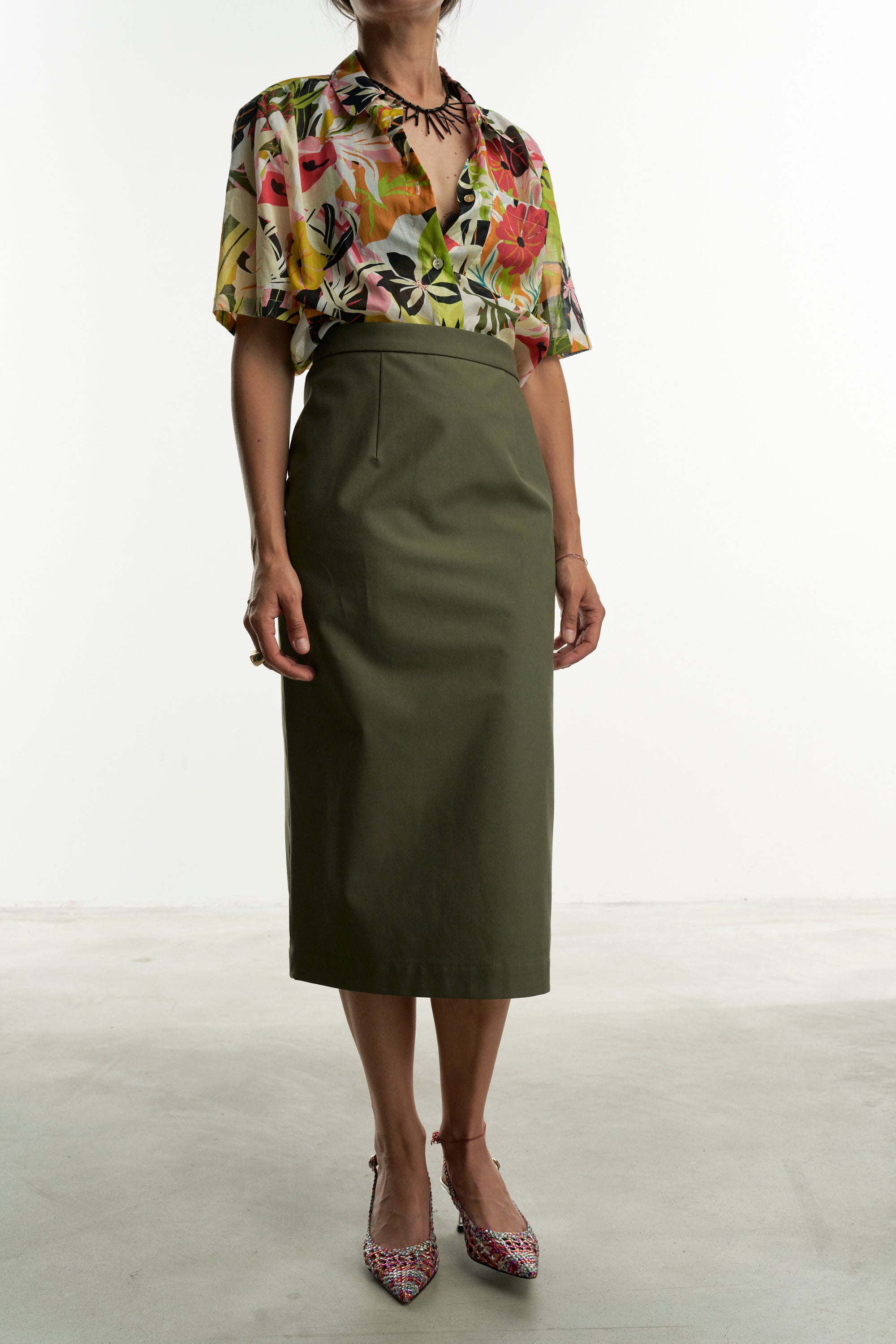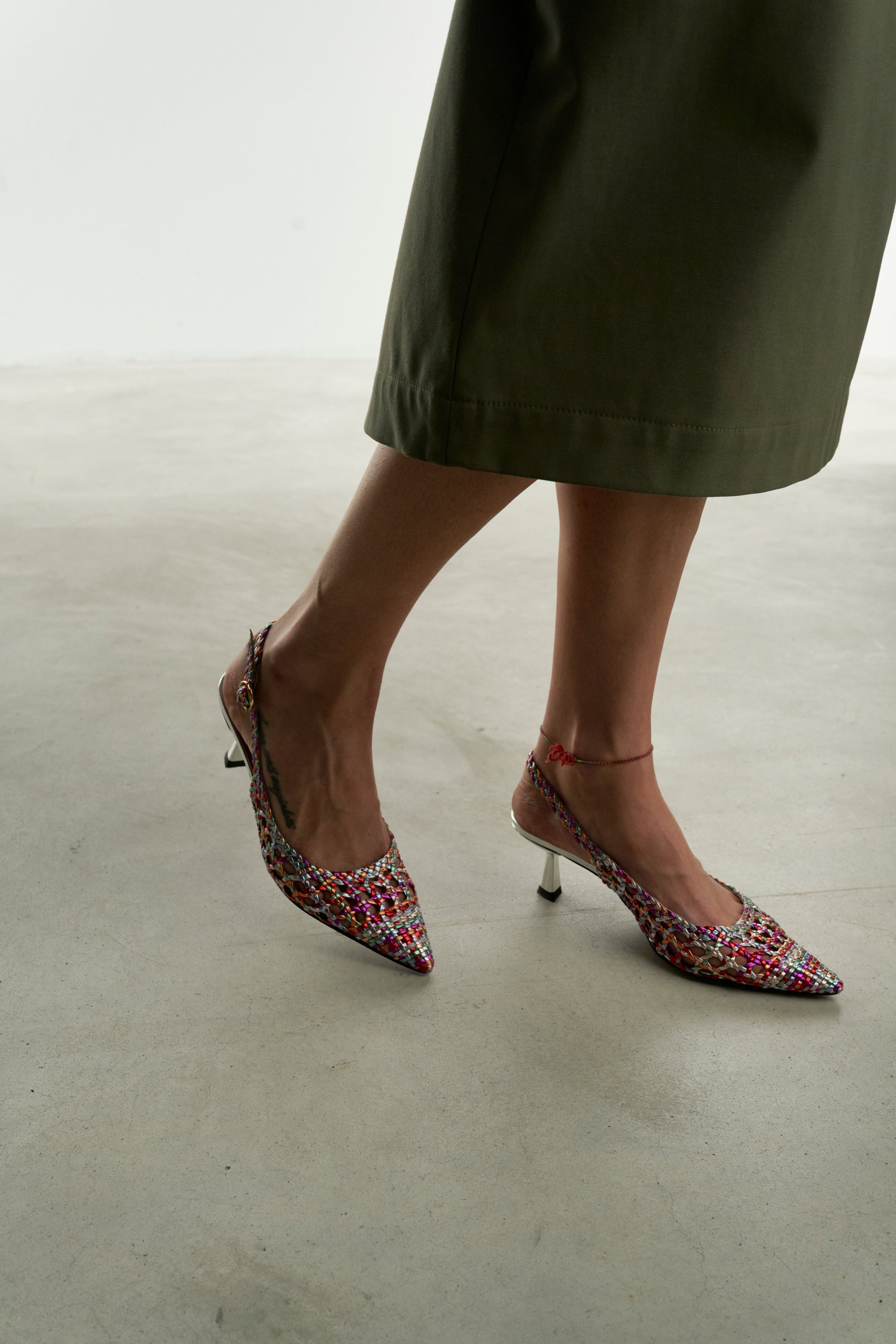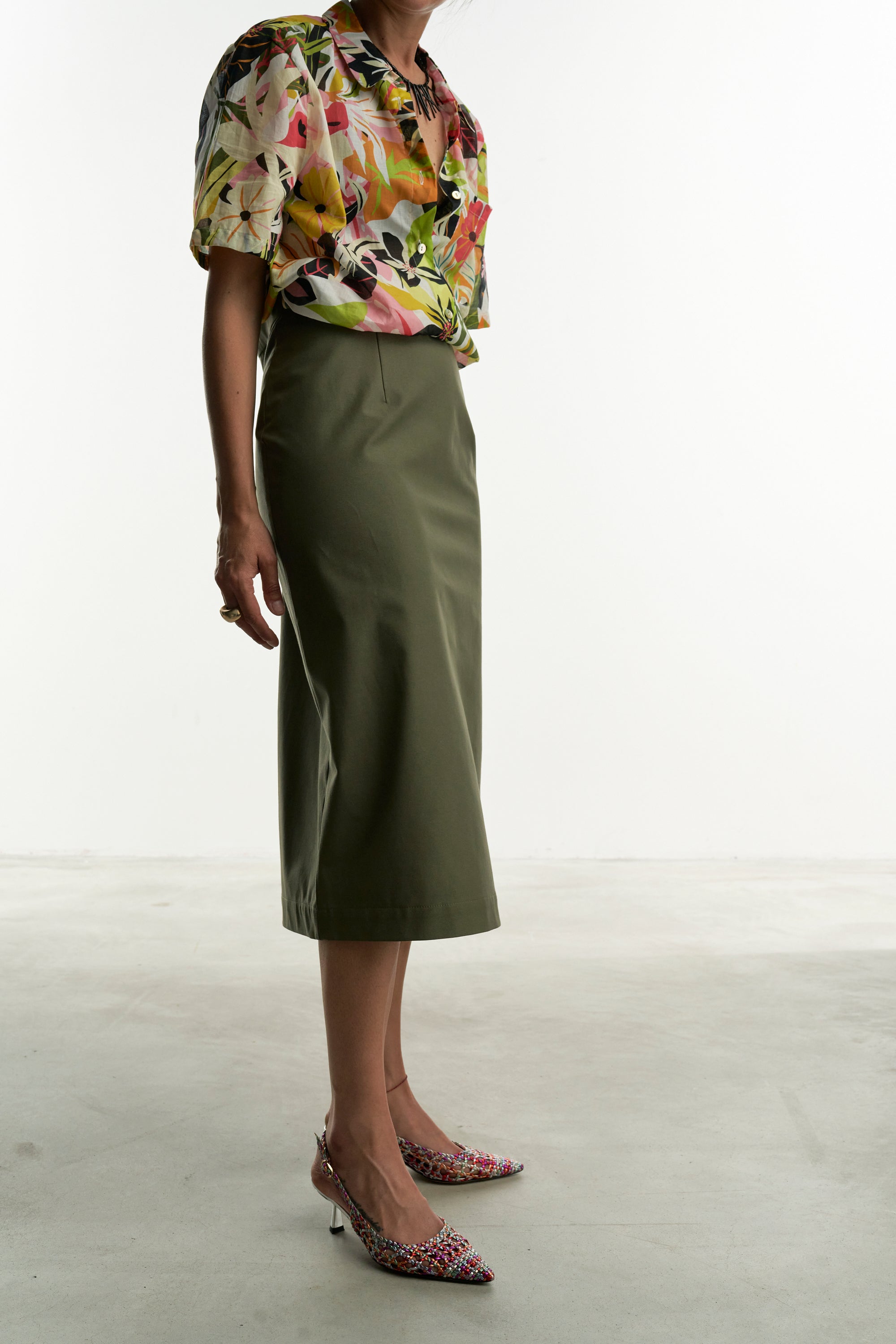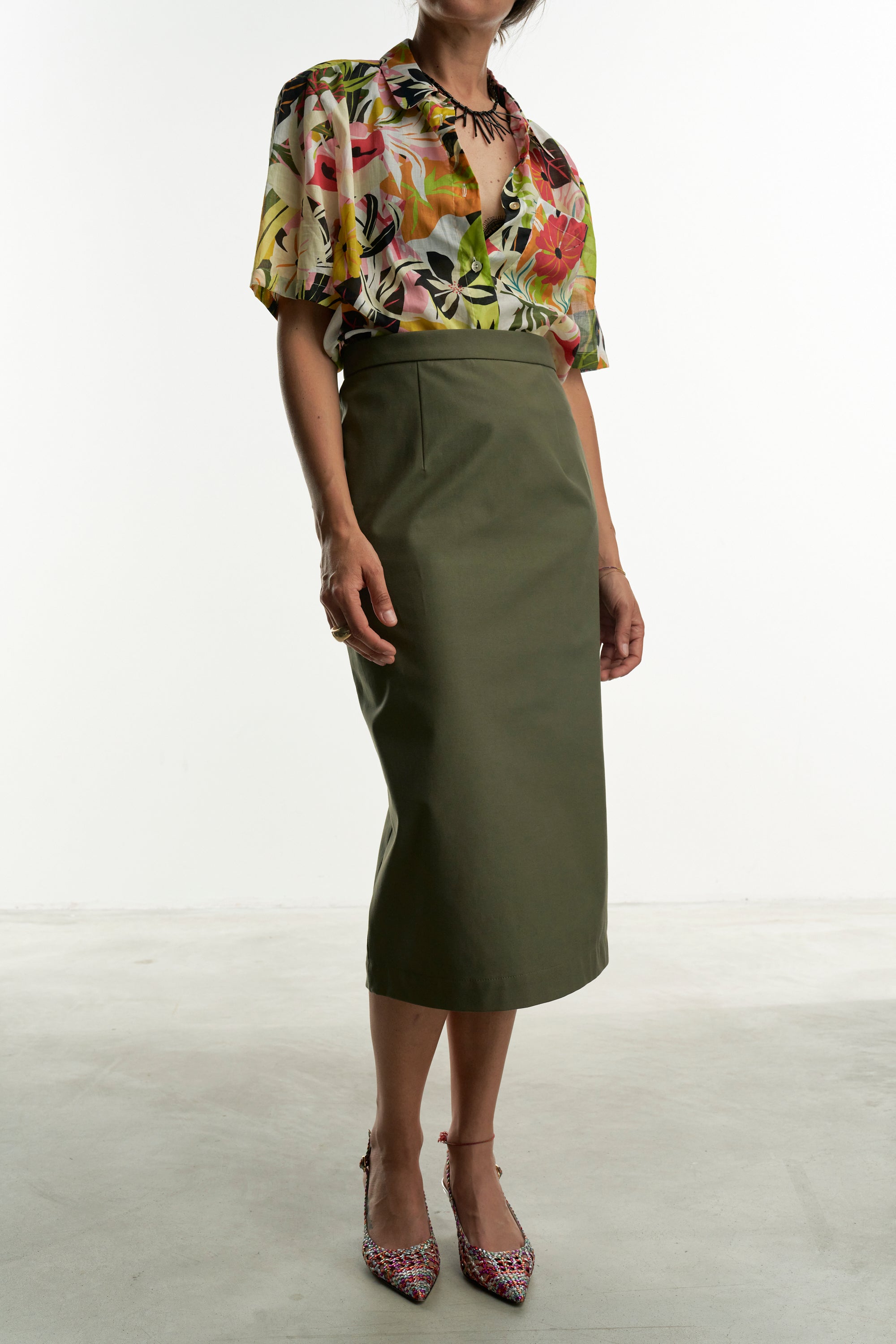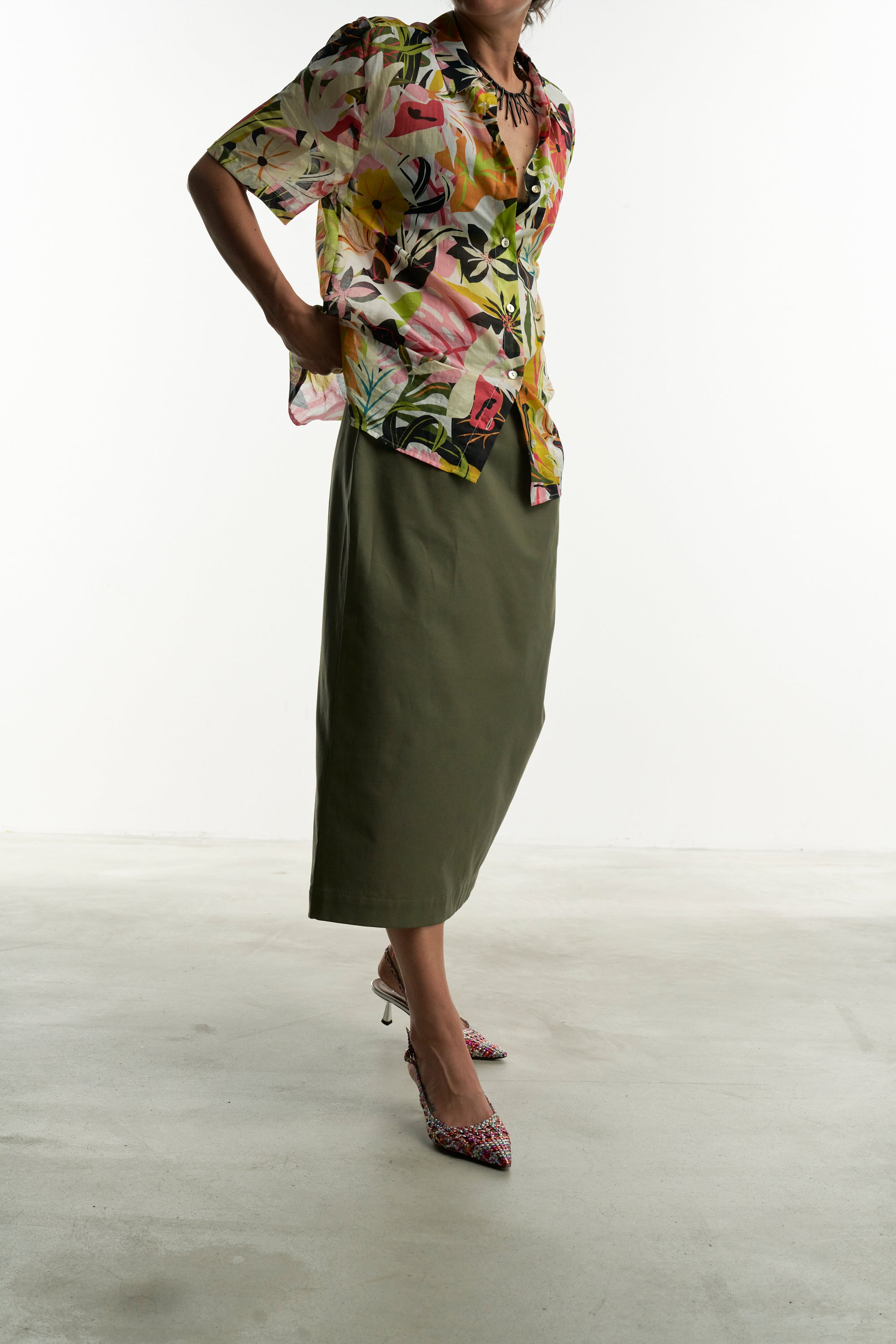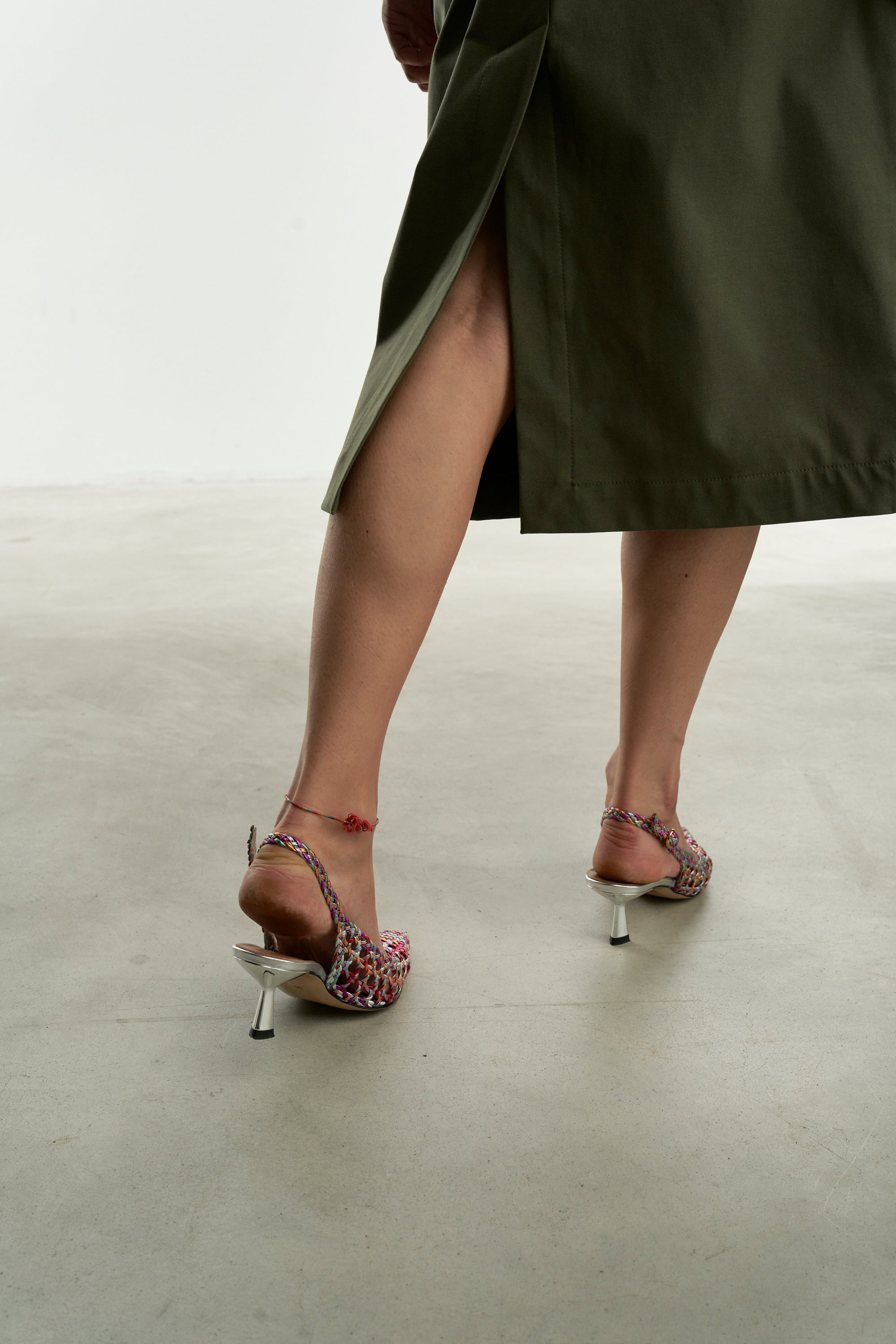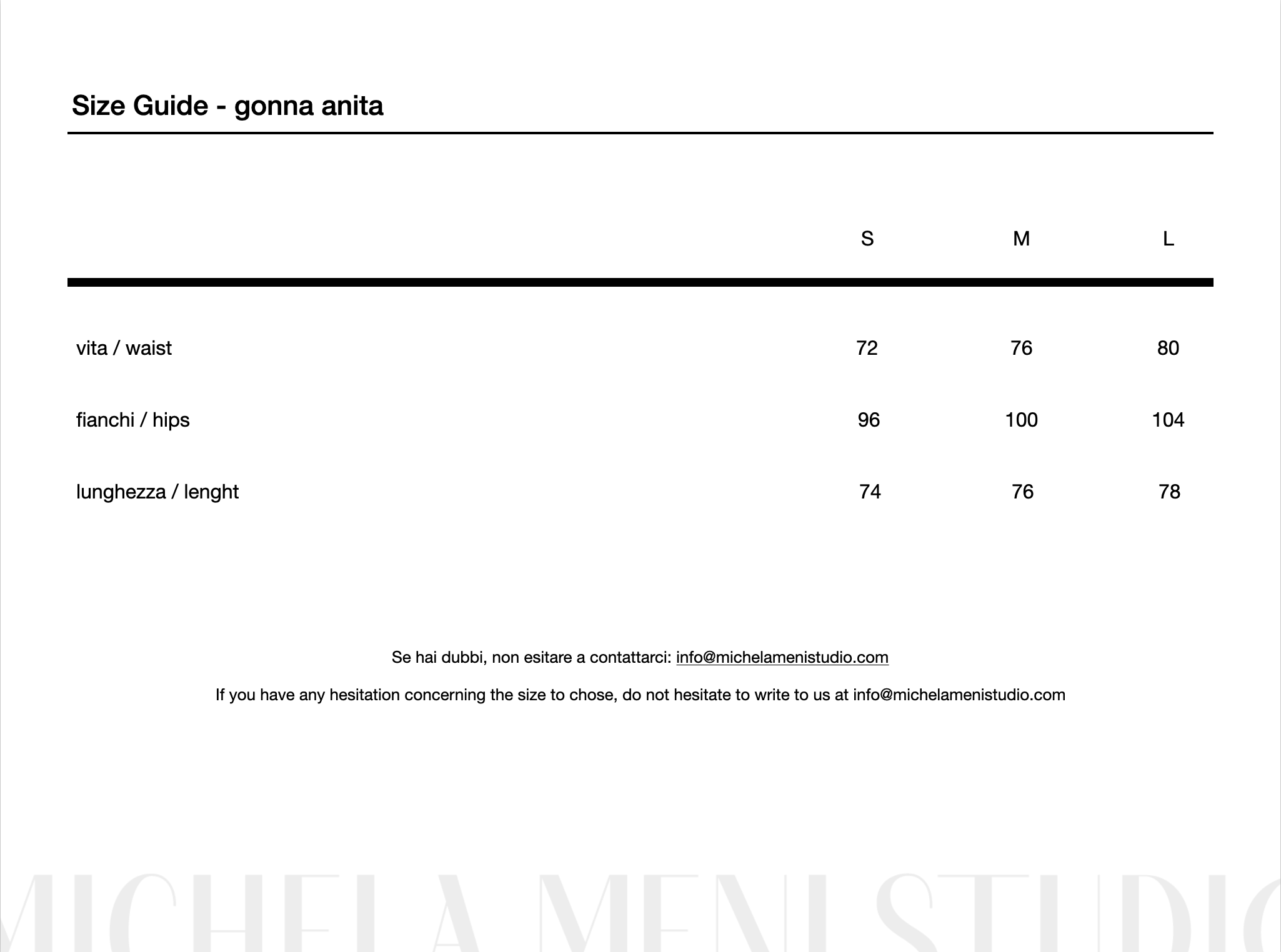 Gonna Anita | Verde Salvia
La gonna Anita sarà il passe-partout del tuo guardaroba.

Una gonna pencil rigorosa nella linea e realizzata con un tessuto color verde salvia che ben si abbina a tanti colori.
La silhouette è femminile, la zip sul retro e lo spacco profondo la rendono pratica.
Il materiale la rende un capo versatile: perfetta per l'ufficio, ideale per le occasioni speciali se lo vorrai, oppure il pezzo wow con t-shirt e felpa!

Questa gonna Anita è stata realizzata in pochi pezzi con tessuto deadstock in cotone e una piccola percentuale di elastan (2%) che la rende leggermente elasticizzata e morbida da indossare.
Check the measurements with the size chart in the last photo if present, otherwise the correspondence of the sizes are reported at the bottom of the description.
Reference: Michela is 165cm tall and wears an S.