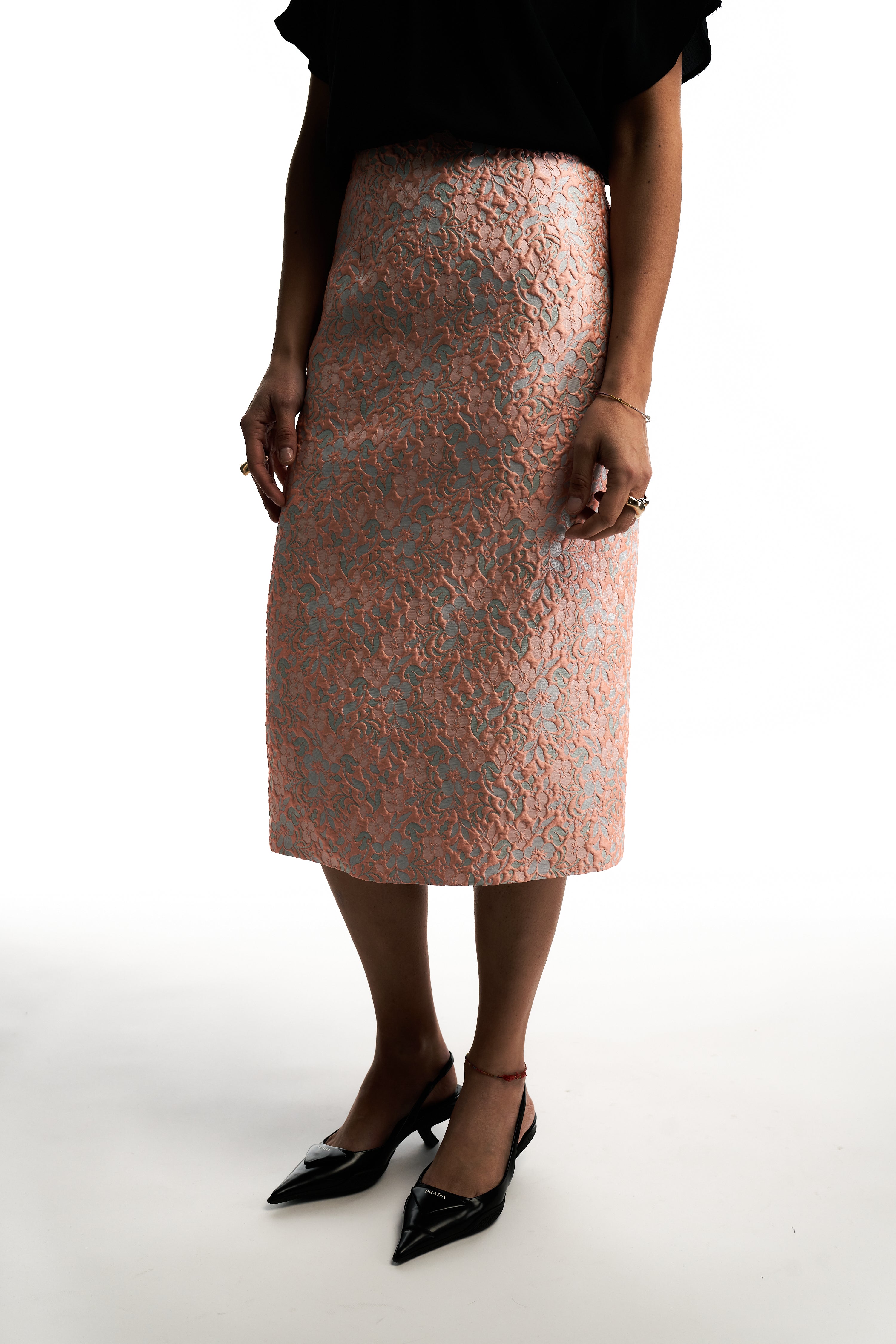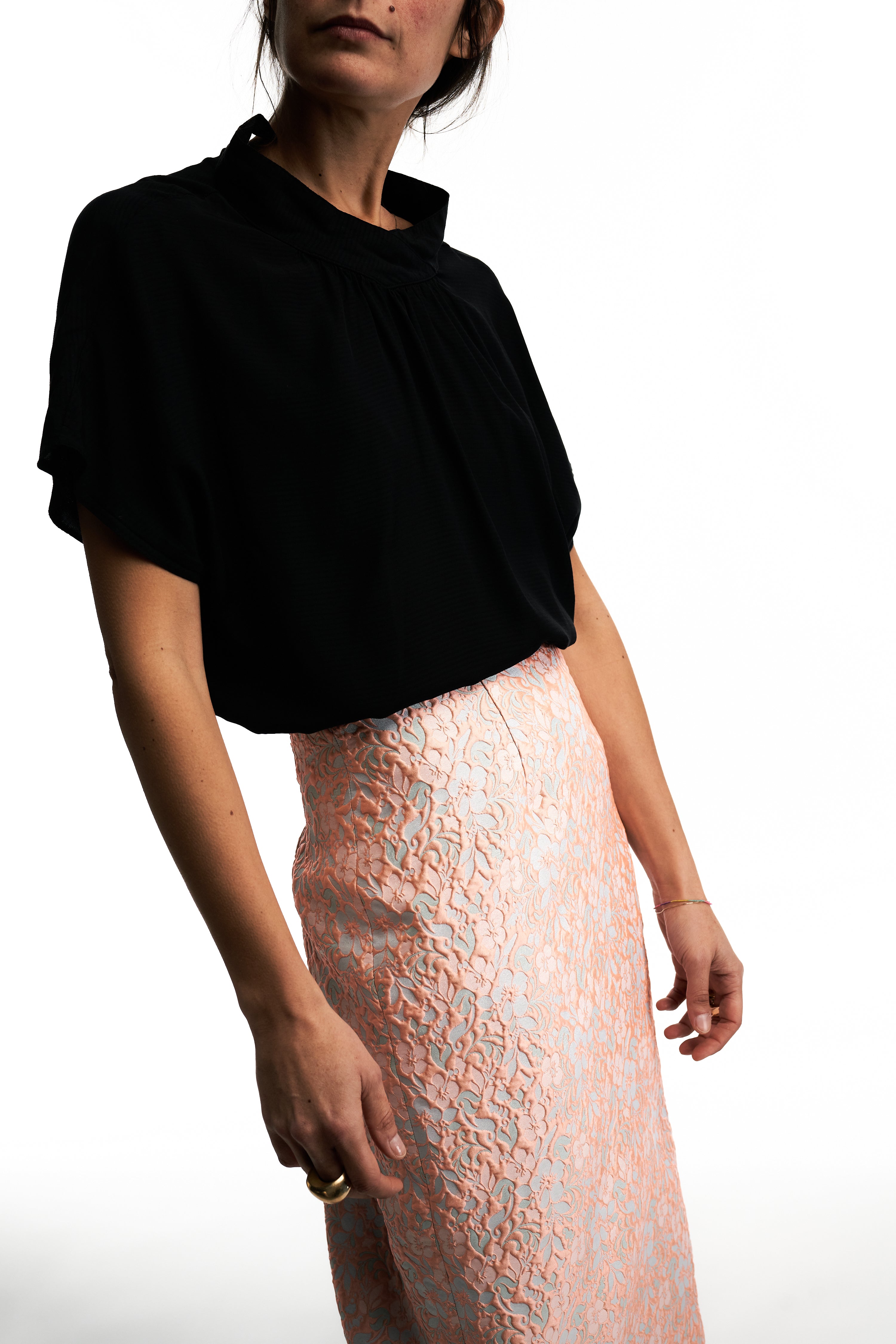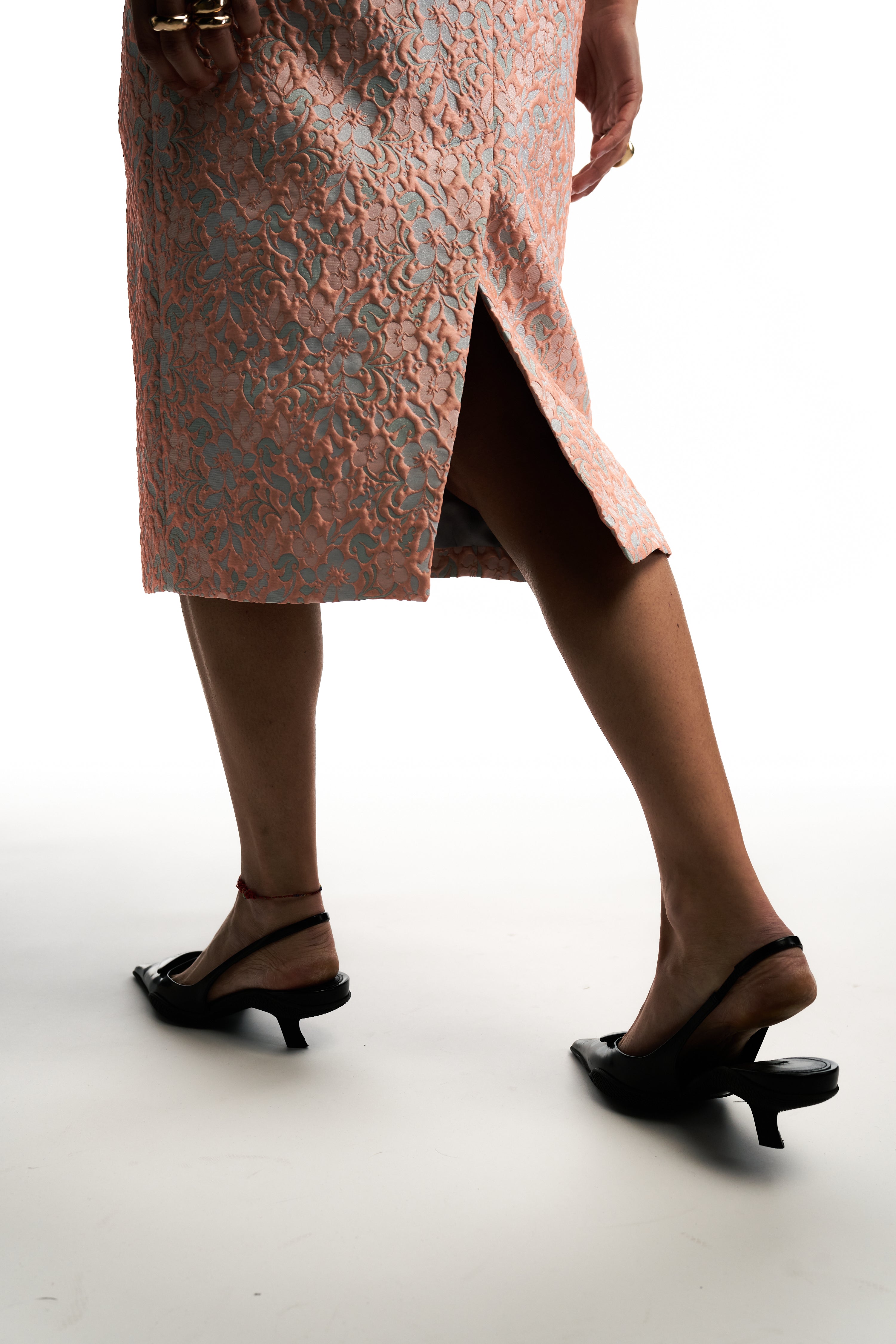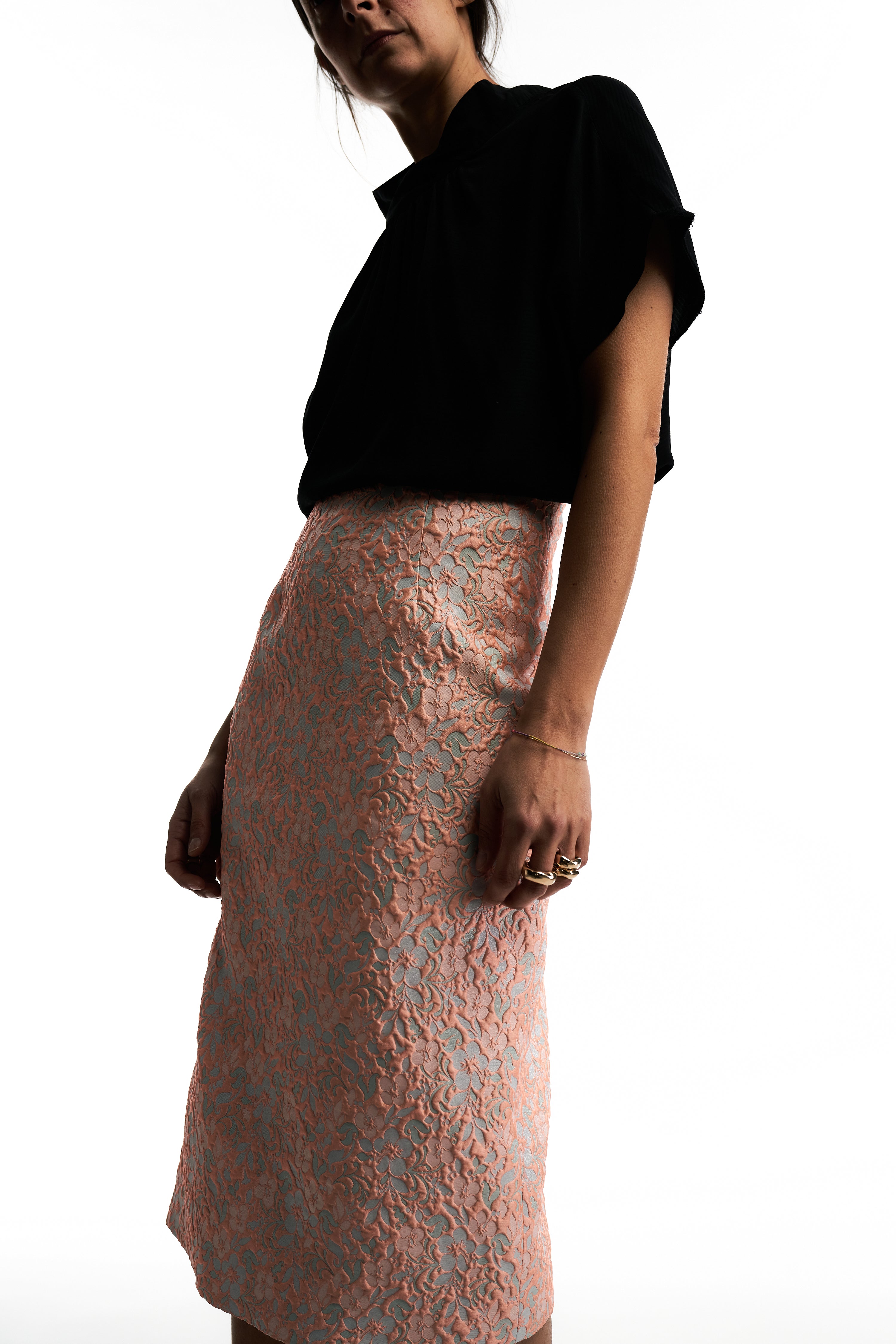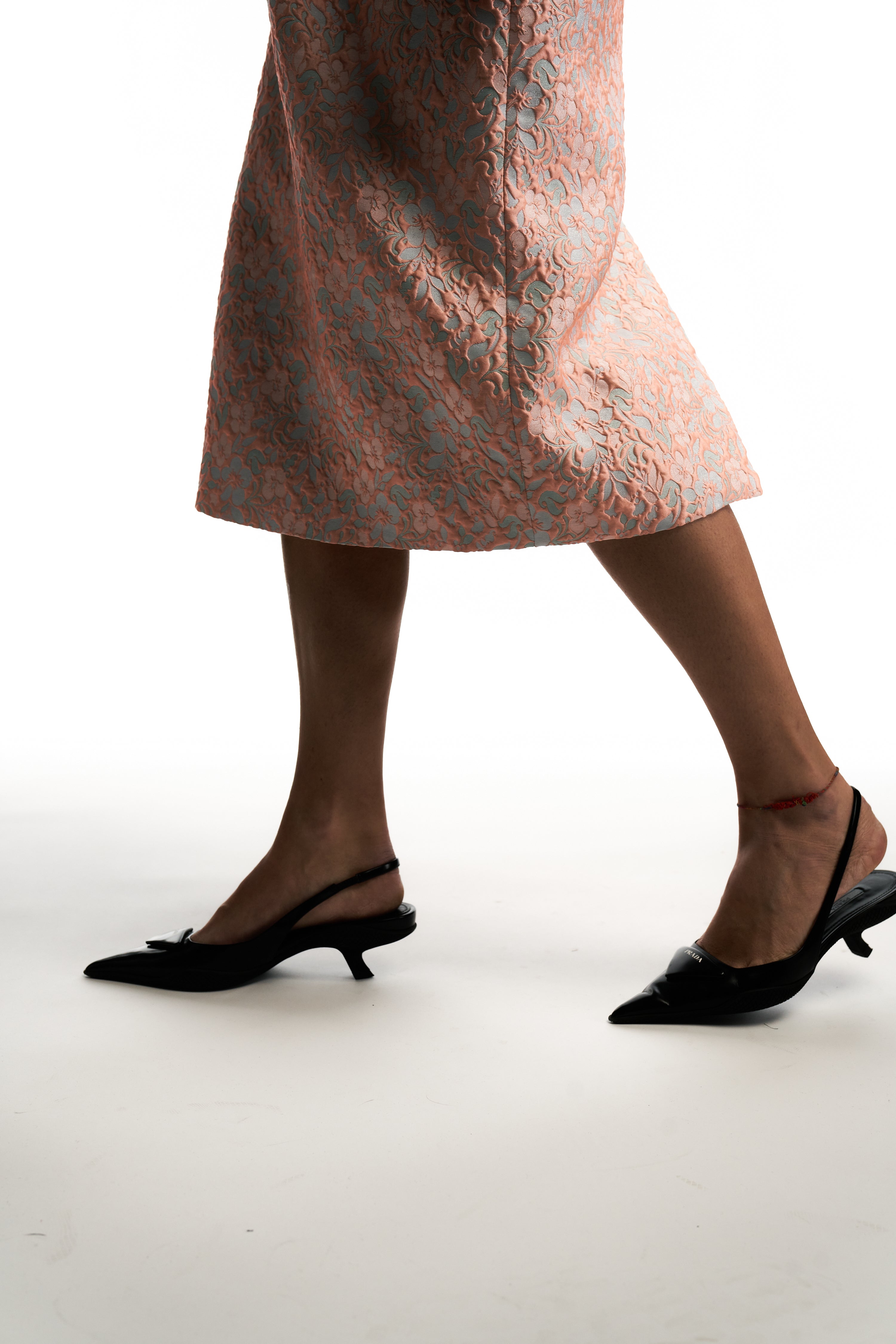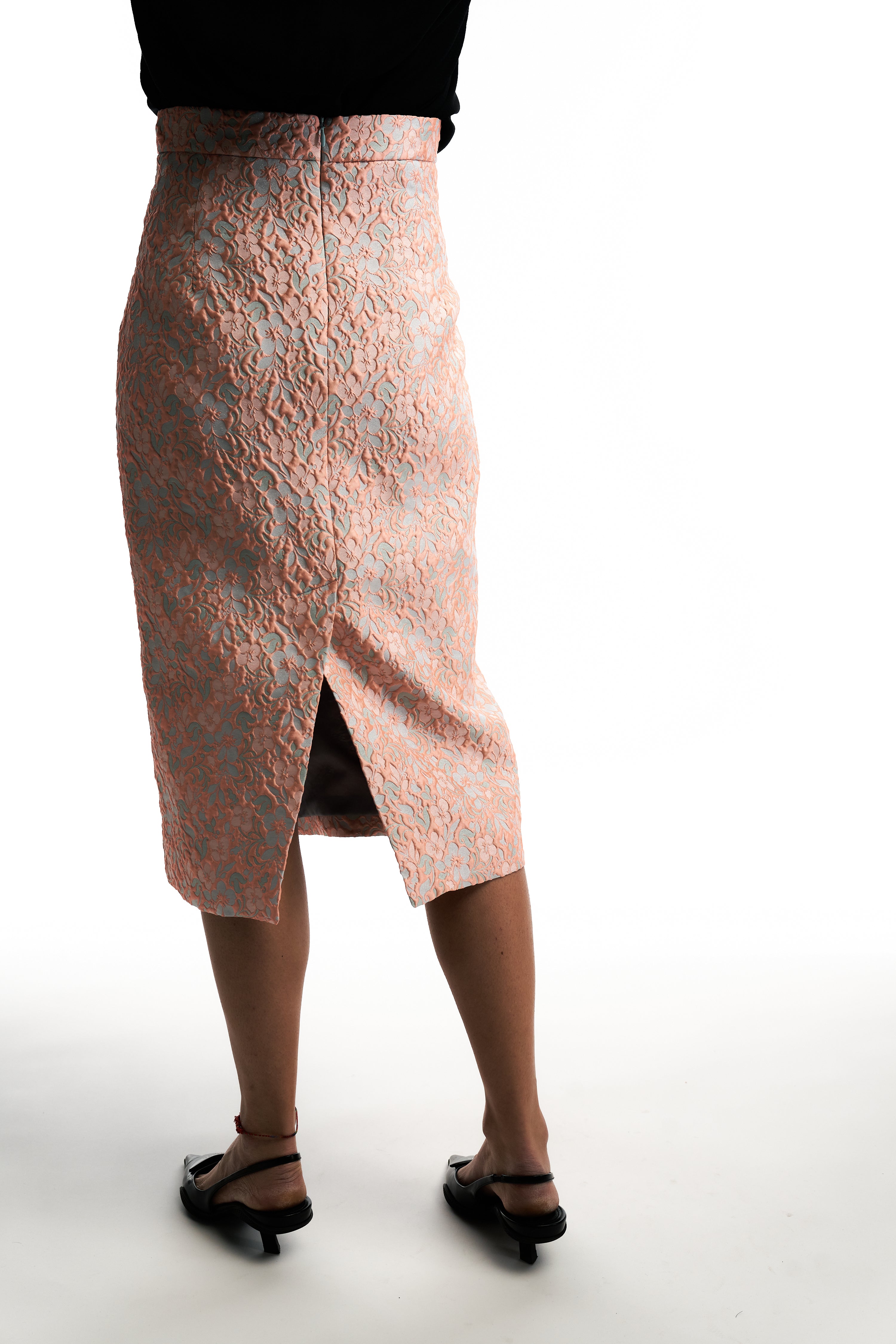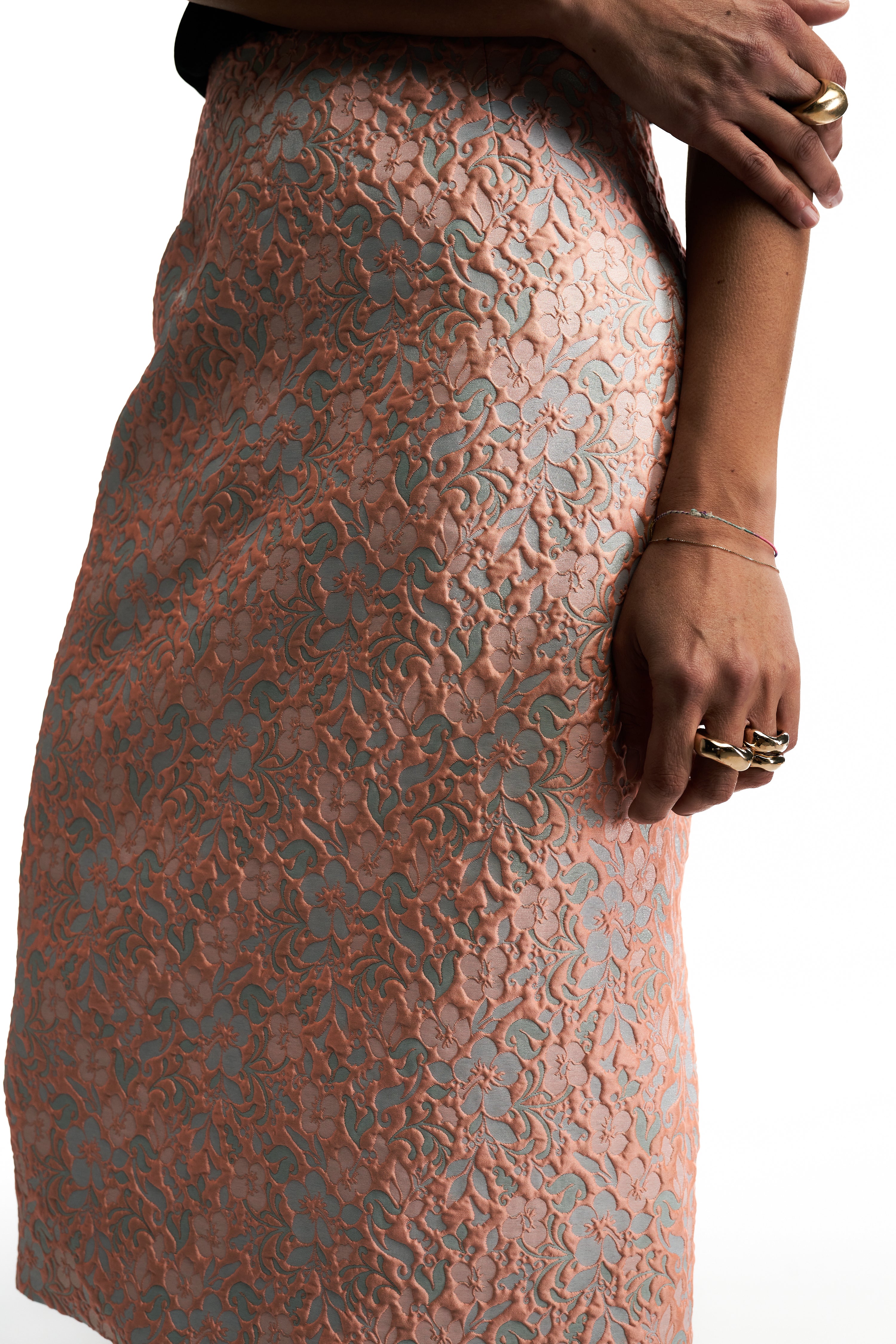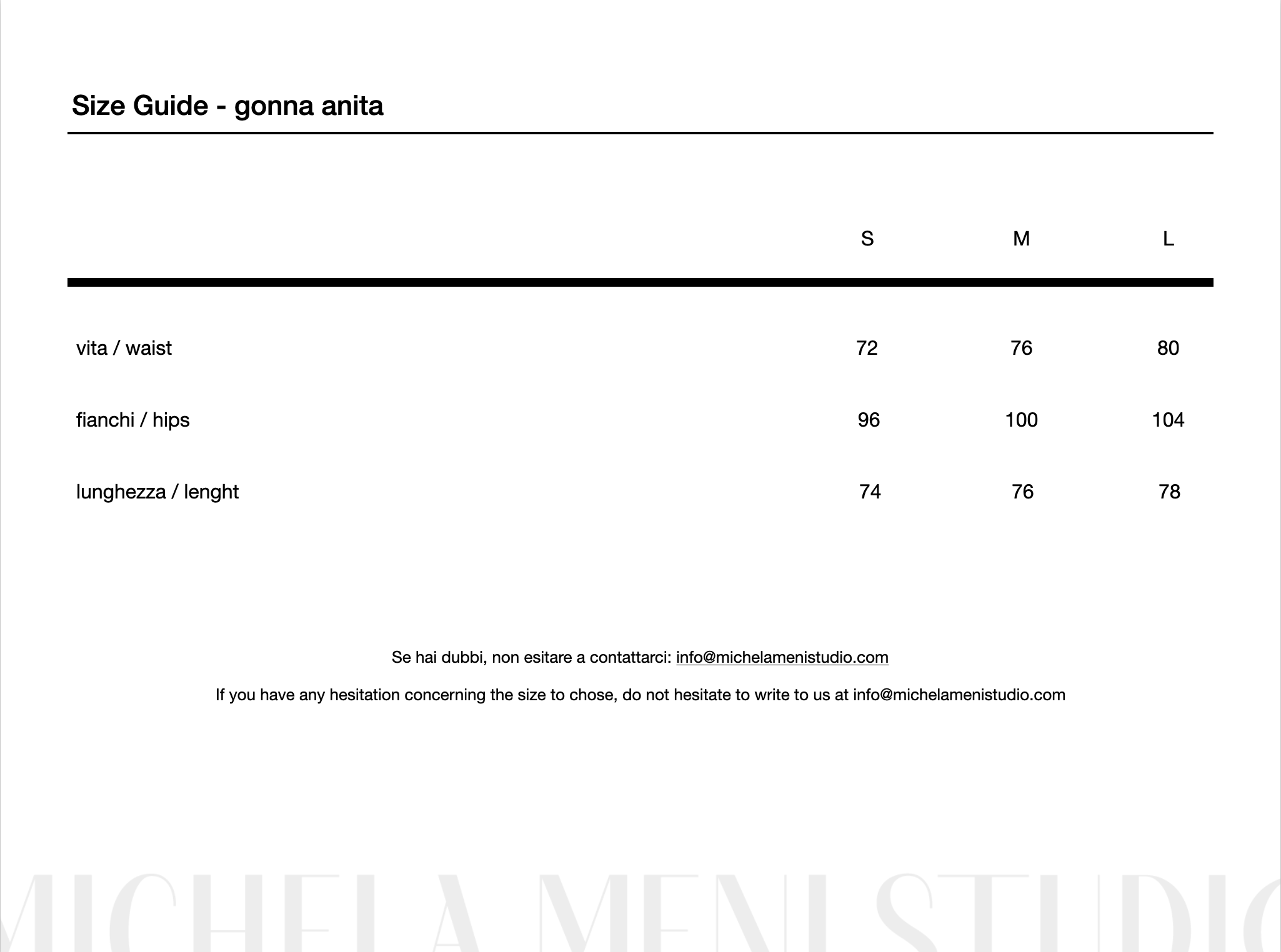 Gonna Anita | Broccato Fiori Salmone
€102,00
Regular price
€170,00
Subscription • Save
La gonna Anita è una gonna midi al ginocchio PAZZESCA!
Realizzata in speciali fantasie per il guardaroba delle tue occasioni più speciali, è uno dei nostri capi preferiti.
La sua linea rigorosa è sdrammatizzata dal tessuto broccato scelto.
Foderata per seguire ogni tuo movimento, chiusa da una zip invisibile sul retro e caratterizzata dallo spacco discreto che svela e nasconde le gambe a seconda del movimento, è arricchita da due pinces che donano grazia alla silhouette femminile.
Il pattern fiorato, su base verde acqua, è un mix di colori.
I fiori e le piccole foglie in rilievo color salmone sono in perfetta armonia cromatica con la base.
Un pezzo speciale da abbinare a camicie in seta, maglioni maschili o una semplice t-shirt.
Una gonna che puoi indossare in più momenti perché ti renderà sempre speciale ed unica. Un capo che ti svolta il look in un attimo!
Questa gonna Anita è stata realizzata in pochi pezzi con tessuto deadstock 100% poliestere.

Prenditene cura lavandola a secco quando necessario.
Check the measurements with the size chart in the last photo if present, otherwise the correspondence of the sizes are reported at the bottom of the description.
Reference: Michela is 165cm tall and wears an S.