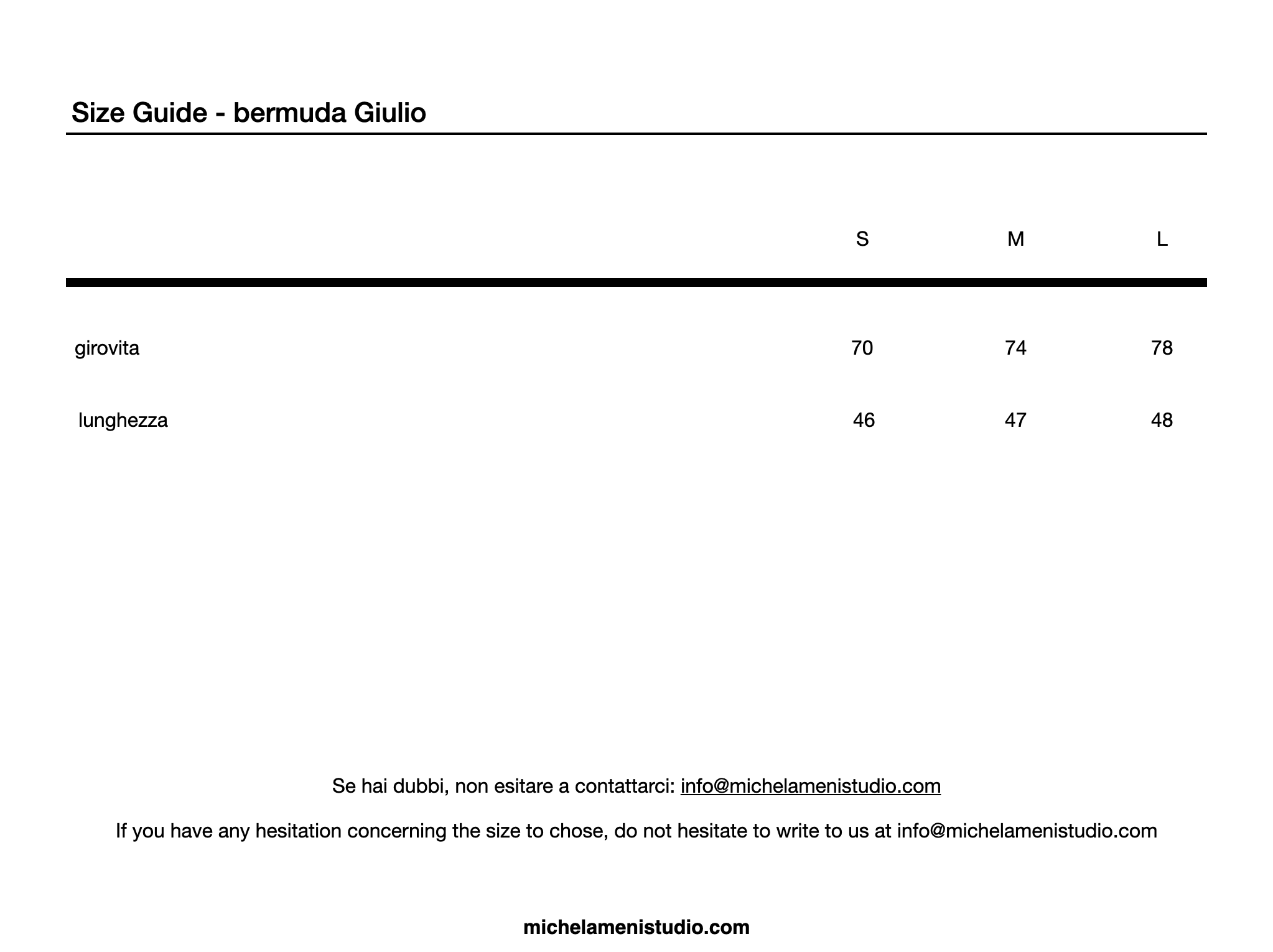 Bermuda Giulio | Ecopelle Nero
Il Bermuda Giulio è quel capo classico e comodo di cui non potrai più fare a meno.
Una valida alternativa alla classica gonna: pratico, elegante se abbinato alla camicia in ufficio, super cool se portato con una t-shirt bianca e il rossetto rosso per una giornata speciale.
La cintura pre-formata dal taglio maschile, la doppia pinces e le tasche sui fianchi lo rendono unico e con un quid irriverente. 
Check the measurements with the size chart in the last photo if present, otherwise the correspondence of the sizes are reported at the bottom of the description.
Reference: Michela is 165cm tall and wears an S.